At last architecture and macro photographers are able to go on holidays with their tripod :)
I am keen on the interiors of churches. From the stained glass to the textures of the walls, passing by all kind of statues.
The problem when it comes to shooting ceilings of churches is often the difficulties we encounter to compose and frame the shot.
I try to use as much as possible a tripod with me when I visit churches. It makes sense because those places are pretty dark inside and I like to have the maximum depth of field in focus avoiding large apertures.
It's import to mention that not all churches, temples and mosques allow the use of a tripod, but when it's the case, it's really worth it.
My very first tripod, the Vanguard Alta Pro has allowed me to get some great images of ceilings of different churches like this one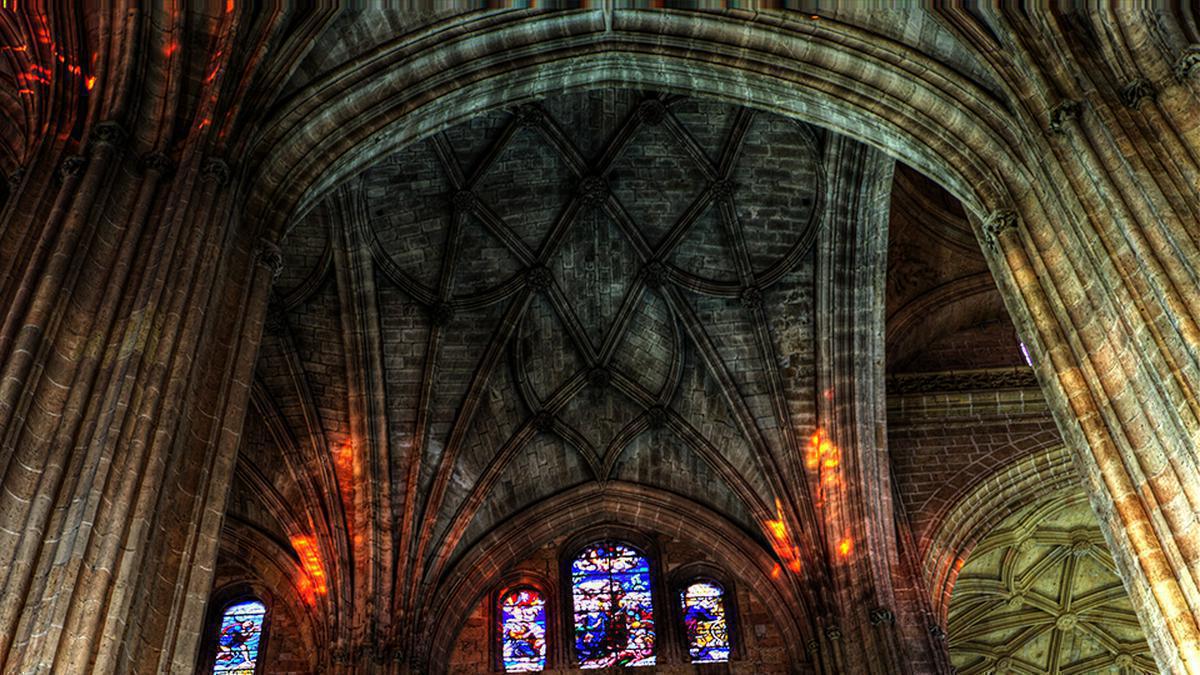 But this tripod is a huge and massive weapon I'd say. Not mentioning the fact that I can't have it with me as carry-on luggage in a plane; obliging me to register baggages in hold...
So I'm glad to see that K&F Concept has addressed this issue with a new travel tripod able to set its central column horizontally.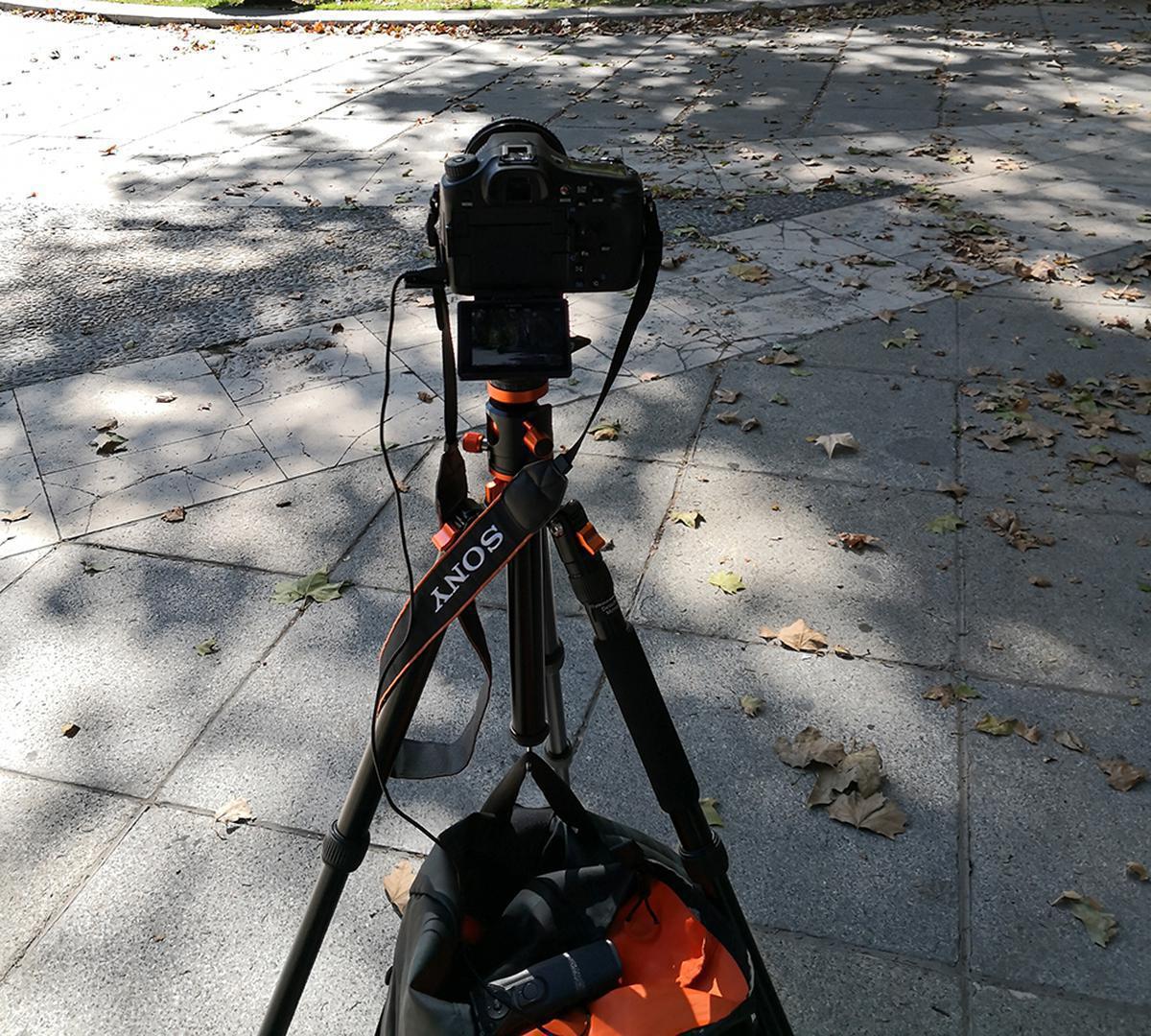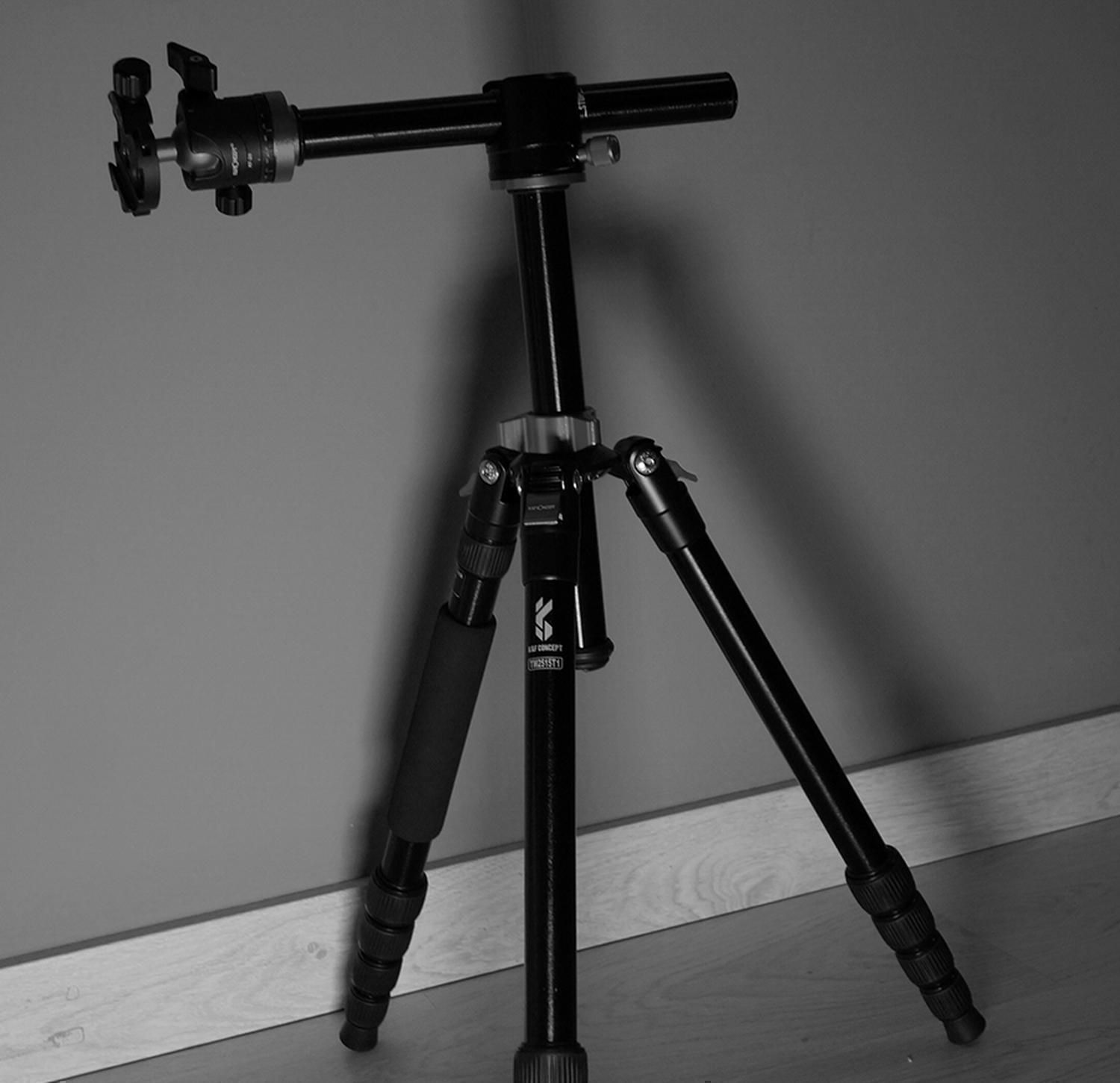 This travel tripod is pretty light for a magnesium aluminium alloyed with a 1.43 kgs (or 3.15 lbs)
When folded it has no difficulty to be set on the side of your backpack with its 43 cm of length (or 16.9")
And once fully deployed you get a fairly comfortable tripod to work with as it extends up to 145 cm high (or 4.75 feet)
The ballhead is able to support up to 10 kgs (22 lbs) of photography gear, which gives enough room for whatever job.
As expected now with K&F Concept the design of this tripod comes with a nice and fancy orange signature. This is now the recognizable signature of this brand and is now consistent from one of their product to another.
I strongly appreciate the look and feel of this tripod. It feels solid and sturdy. And I will add that I gladly welcomed the presence of one leg becoming a monopod. Even if it is becoming more and more conventional for travel tripod to provide this feature, it has to be noted.
The ballhead is easily secured and released via a knob which is easier to manipulate than others I know
To conclude this review, I can tell you that it has already replaced my Vanguard altapro and it's on its way to replace my current goto travel tripod.
This tripod is available for less than 90 USD. You can use the coupon code 01FRKF5 to get a 5% discount.
Don't forget to subscribe to my Youtube channel to get more insights on photography gear and tips